Quality Control

Quality Assurance of Cardboard Boxes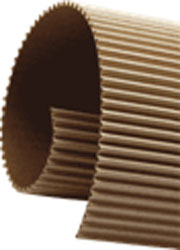 In order to assure the quality of the cardboard boxes produced, NGP PACK SA heeds the following three areas:
1. The partnership with the customer
To design and produce a new cardboard box, NGP PACK SA assesses and agrees with the customer the following, amongst others:
- The conditions of use and strain on the cardboard box (weight, type & shape of content, dimensions, stacking, storage humidity/temperature, as well as transportation conditions)
- The required quantity the customer must have available per day or week.
- The appearance of the cardboard box (patterns, colours, type of printing, etc)
Then, it designs the product and agrees the technical specifications on the basic materials (corrugated paper, glue) with its selected suppliers, which are large firms equipped with modern machines and with specially equipped quality control departments, also certified with ISO 9001:2000 for the production procedures of their products.
The objective is the maintenance of the natural properties of the basic material in the condition under which the product will be used by our customers.
2. Quality control of basic materials and storage
Upon delivery of the basic materials, NGP PACK SA inspects the agreed technical specifications in its own Quality Control laboratory by way of sampling before it begins forming the cardboard boxes for its customer with special modern machines of precision and certified methods.
The basic materials are very carefully stored in a controlled environment so that their natural, chemical or mechanical properties do not deteriorate.
3. Quality Control of Final Product
During the formation process of the cardboard boxes, there are continual quality controls (printing, assembly, final product).
Finally, laboratory trials are carried out on the cardboard boxes produced with special state of the art machines, in controlled conditions of humidity and temperature for the production of reliable and comparable results concerning their capabilities:
• To envelop and preserve the product correctly
• To withstand pressure from cardboard boxes stacked on top when on pallets
• To withstand the contortions that may occur during transportation of pallets on trucks
The objective is to confirm the excellent quality of the cardboard box before it is delivered to the customer.
© 2008 NGP PACK

κατασκευη ιστοσελιδων: