Distribution Network

Environmental Conservation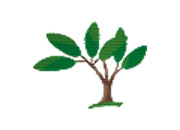 The increasing sensitisation of the markets in relation the environmental conservation has developed into a significant factor which in many cases forms demand for products and services.
The activities of the factories of NGP PACK SA are not particularly pollutant. However, the management has decided to commit to and apply environmentally friendly practices.
As such, an Environmental Manager has been appointed for each factory, who amongst other things systematically monitors the production activities, designs and proposes suitable methods for environmental management.
The very crucial issue on which NGP PACK SA initially focussed its attention on and then gave solutions, was the minimisation of solid waste from card during the formation of cardboard boxes.
Proper operating practices were designed based on the following axes:
- Appropriate design of cardboard boxes so that reduced amounts of waste is created
- Creation of collection units for by-products produced which of course is 100% recyclable
- Collaboration with TECHNOCART for the recycling of by-products and waste.
Also:
• The Environmental Policy was defined
• The relevant legislation was collected
• All employees were informed and participate
• The company's activities that affect the environment are checked from the start
• Quantifiable objectives were set
Finally, this approach by NGP PACK SA provided a perfect link between:
• Quality management and environmental management
• The superior quality with environmental friendliness.
© 2008 NGP PACK

κατασκευη ιστοσελιδων: